Data Scientist Program | 100% Assured Job Opportunity Program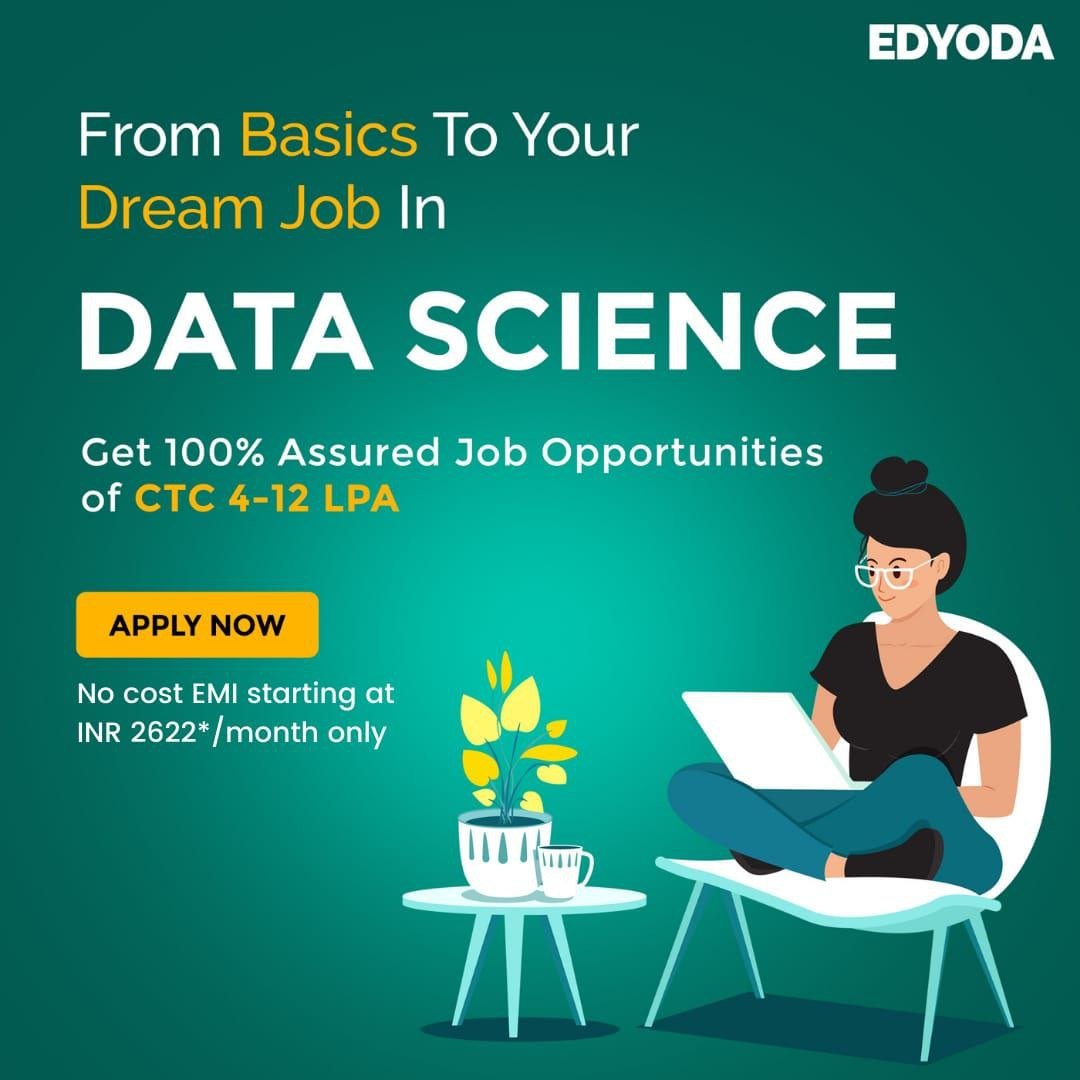 Join the EdYoda community of 2000+ graduates
working with 200+ companies.
What you will get in the program?
Assured job opportunities with a CTC 4 to 12 LPA
24 – 30 weeks of live classes by industry experts
Get 3 certifications worth INR 36,000 for FREE
Avail scholarships worth INR 94,500
Pay after placement or ISA available
Eligibility
BE, B.Tech, ME, M.Tech, B.Sc, M.Sc, BCA, MCA, BBA, MBA, B.Com, BA, Diploma etc.
Degrees are not mandatory, anyone who is interested in technology can apply.
Laptop/Desktop is mandatory to apply for the program.