Why do you want to join our company?||HR Interview Questions
Hello freshers, how are you, hope you all are amazing. If you are landing on my website then definitely you are looking for the answers to this question "Why do you want to join our company". Most of the students are confused about this question and they don't know how to answer. In many of the interviews, mostly the interviewer asked this question from the interviewee to know the exact reason behind joining their company. And most students give wrong answers to this question. Some of the students directly say that I want to join your company because of a good salary. Do you know that this is a big mistake done by students? Don't worry guys, I am here to tell you the correct way of doing answers to this question?
Are you ready to read this helpful blog? Hope you are all ready, then let's move.
Way of answering to this question "Why do you want to join our company"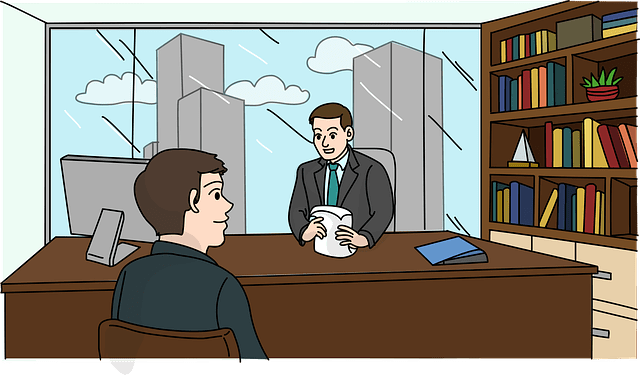 Research about the company
Job interviewers frequently ask this general question to know how much you know about the company and about the job requirement of which you are interviewing. Your answer should express that you have researched the company and have a sound knowledge of its business philosophy, founding history, business achievements, products and services, industry awards, and current projects that the company is doing. You should have the ability to show your understanding of what they are searching for in candidates.
150+ Job Ready Courses With Certificate:- Click Here
You can read about the company from the company's website. Read all the basic pages that are available on every company's website such as Products, Services, About us, blog, FAQ, Media, Testimonials and various other sections that provide you with details about the company's work environment.
Check the official social media handles
Visit the company's social media handles and check what types of posts they publish and also see which type of posts they frequently publish. If they publish content that is helpful for industry's professionals then make a short note of it and analyze how it will help you. Also check how many followers they have on their social media accounts and how many shares and comments they get from their influencers, followers, visitors, and competitors. In addition, check how they respond to engage with people and especially with those who denounce the company's services, products, and policies.
200+Companies Mass Hiring. Become A Data Scientist:- Click Here
Read job description
When you sent a job application and received a call for an interview, you might have forgotten some details about the job. Refresh yourself about the exact job duties and what the industry expects from potential candidates. Don't forget to check the reviews of employees on the company's website and note the things which they liked the most about working with a particular company.
Highlight significant job responsibilities
Consider the significant job responsibilities that the company has mentioned in the job advertisement and compare them with your abilities and skills. Pay attention to the things you will need to do to rise in the position. You can include these in your answer when the interviewer asks about your reasons for joining the company.
Outline your suitability for the job
Explain how your skills, personality, career goals, working style can make you fit for a particular job. Mention how your values are consistent with those of the company and that will make it easier for you to adjust and fit in well with the company's work environment. Let the job interviewer see that you have carefully considered various aspects of the job and that you are genuinely interested in joining their company.
Examples: Why do you want to join our company
In my final year at college, I made a list of companies I wanted to work with after Bachelors and your company was on the top in my list. I have applied for this position due to the excellent work culture you offer to your employees.You give opportunity to your employees to have a flexible work schedule and offer them education. So that they can pick up new skills or scale up their skills. Based on what I know, you have a comfortable and hard working work culture, and that's the environment that I can thrive in.
In addition, if you hire me, then I will have a chance to work on real-life projects and they will add value to my skills and that is something that means a lot to me.
First of all, I would like to say thankyou for giving me this golden opportunity to be interviewed at a reputed company like yours. I know that I am a fresher but I have always wanted to be a part of your company's workforce as it premises to be a place where the learning curve is good and hard work is appreciated. I am searching for a reputed organization like yours to kickstart my career. I believe with an agile environment at the workplace, anyone can achieve more than an unappreciative workplace. This is one of the biggest reasons why I want to join your company. I believe in myself that I will give my 100% effort to my work and duties and make a remarkable contribution to this organization.
Conclusion
Now you are familiar with all the above information about why you want to join our organization. Now, one thing is crystal clear in your mind. This is the most asked question in the interview and this question has much weightage. The answer to this question can give you a job in your hand. So, prepare yourself for this question, read about the background of the company and take some ideas from that and match your skills accordingly. When the interviewer asks you this question, then answer wisely. Best of luck to all of you guys for your interview or maybe your first interview. Go to the interview with full preparation and confidence and when you will selected in a reputed organization. Please share your reviews on how this article will help you in preparing the answer to this question" Why do you want to join our company".