HR full form in Company|| All About HR
Hello all, hope you all are amazing. If you are on this webpage then definitely you are looking at it on the information about the department of HR. Have you gone through the full form of HR? If you know, that is well and good. If you don't know then don't worry. I will share with you the most valuable information in this article. One thing I want to tell you is that the full form of HR varies according to different fields like high resolution. Hospital records, heart rate in the medical field, human resources in industries, as well. These are the certain full forms of HR. But here we are going to discuss the form of HR related to employment in organizations.
If you are a college student or graduated fresher then you obviously heard this term HR. Because interviews are always conducted by the HR department. Now, you are curious to know what exactly the full form of HR is. Right? The full form of HR is Human Resource or Human Resources.
150+ Job Ready Courses With Certificate:- Click Here
Human Resource is an essential part of any organization that is charged with searching for suitable candidates for a company by following the procedure like searching, screening, and selecting. And also tell them how this organization helps you in scaling up your skills and achieving your goals.
"Human Resource" is a term that was coined by an American institutional economist named John R. Commons. He describes this keyword in his book "The Distribution of Wealth" which was published in the year of 1893.
200+Companies Mass Hiring. Become A Data Scientist:- Click Here
Understanding of Human Resources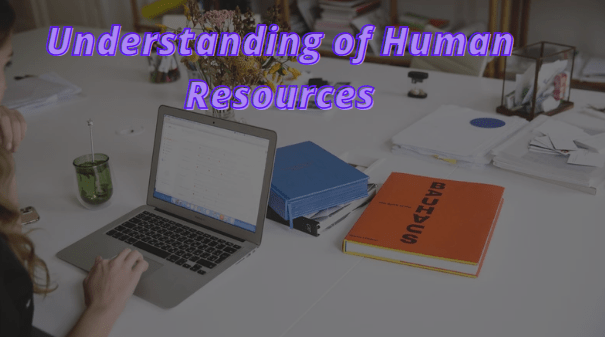 Human Resource is a crucial part of any organization, institution, business according to the size of the company. If the company size is big then there are many members in the HR department. While in start-ups or in small companies, only one member in the HR department is sufficient.
There are certain rules and responsibilities of HR including recruiting the perfect candidate for the company's growth, resolving the issues that may arise in between the employees or you can say workforce, benefit and compensation.
And also has the authority to fire any one of the employees who is not completing his/her roles and responsibilities. HR also takes into account all the laws of the companies and analyzes regularly, is there any law affecting the company. If they find any, then they will try to resolve that as soon as possible.
The Conference Board has conducted a research in which member-run economic think rank including 6 people-related activities that HR must perform better and some value to the company. These are mentioned below:
Effectively managing and using people.
Compensation performance appraisal and competencies.
Develop competencies that enhance personal and organizational performance.
Enhancing the flexibility, innovation, and creativity needed to increase competitiveness.
Manage technology integration and implementation through training, training, staffing, and communication with employees.
In the early 1980s, there was an emphasis on strategic initiatives within human resources departments. This department was researched based. It keeps in mind all employee-related issues that can arise in any organization. You can collectively say that these are human resource management strategies. It is an extensive approach to manage all the employees that work in an organization and also look at the company's working environment and culture. The main aim of the HR department is to recruit people, maintain the management between employees and give them direction on how to work in an organization.
A Human Resource department that adopts Human Resource strategies usually takes a more active role in enhancing the company's workforce. They have the authority to recommend certain advice to management consisting of approaches, strategies, processes, and quality business solutions.
For instance, Google is an organization that has taken a more proactive strategy to employee relations through its Human Resource Department. The company provides several amazing perks for their employees and the company headquarters has plenty of facilities for their employees consisting of a health and wellness centre, superb working environment, good management, and some other perks and benefits. Google is an example of an organization that has taken a more proactive approach to employee relations through its human resources department. The company offers a slew of employee perks, and the company headquarters has a wide range of facilities for employees, including a wellness centre, roller hockey rink, and horseshoe pits. For Google, happy employees equal productive employees
Special Considerations
Since the early 20th century, many companies have begun to outsource their work related to Human Resource Departments in order to free up departments to become more valuable and meaningful.
Why are HR departments essential?
The Human Resource Department is a special proponent of any organization or work institution. It operates plenty of tasks in an organization such as maintaining the work environment and labour capital that is the most crucial asset for a company.
It creates a well and good work environment and also maintains a healthy relation among the employees, and between the head and employees. HR is the main factor at the workplace. They have the ability to modify the culture and environment of the company.
The main purpose of HR is to recruit quality people who will be productive for the company's growth and he/meets the requirements of a particular job role. They also maintain the company standards or you can say standard operating procedures.
These HR officers have the responsibility to pay, manage performance and development, recruiting of the best employees, and strengthen the core standards of the organization.
Conclusion
Hey guys, I have discussed the most precious information of the HR department. If you are a fresher and you just wanted to know the term "what is the full form of HR" then surely your query has been solved. If you want to make your career in the HR department that I also have shared the work of HR what actually is? Hope so your query has also been solved. Thanks for coming to my blog.