Women To Become World-Class Software Engineers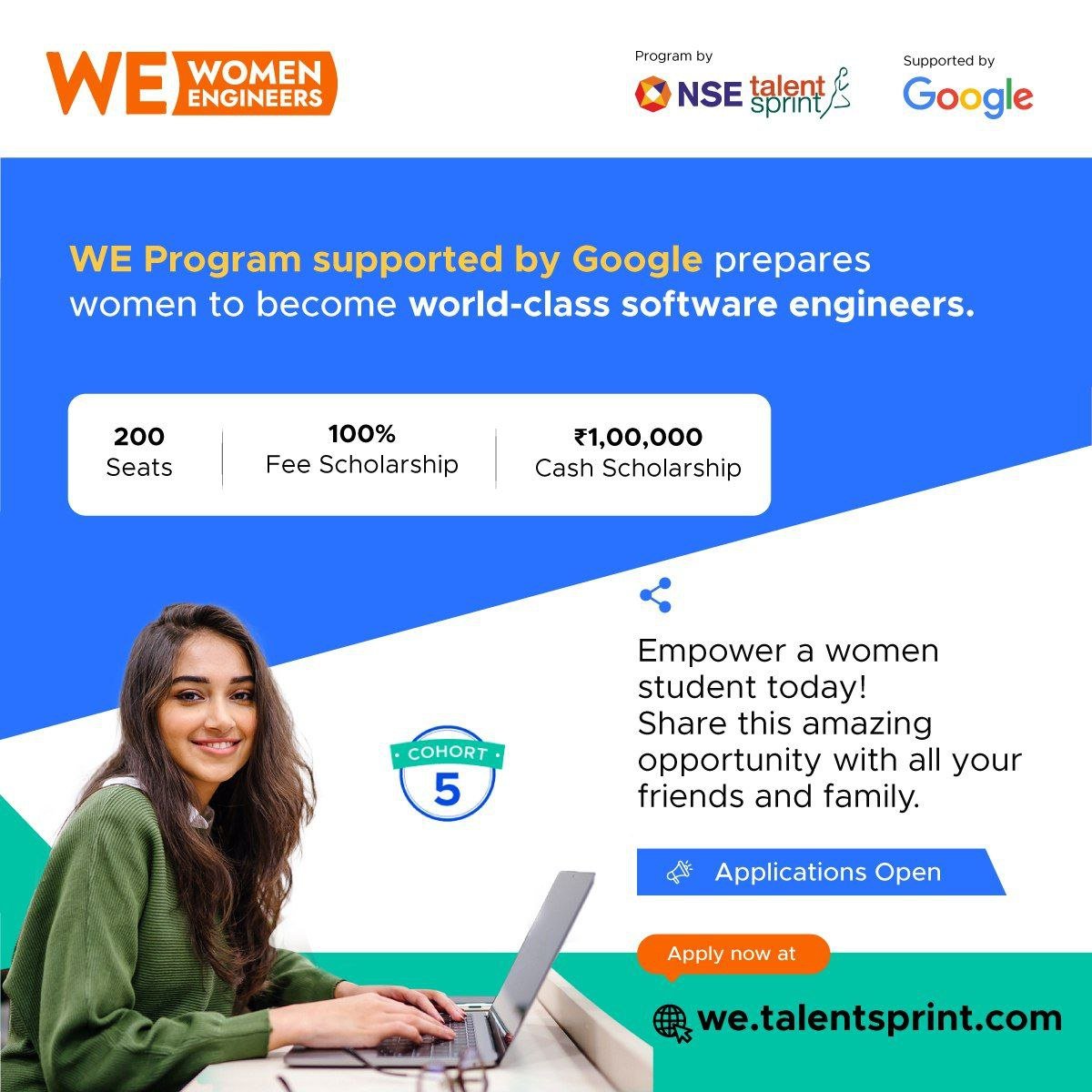 Sharing this excellent opportunity for women students, currently in their first year of engineering, across India.
WE, Offered by TalentSprint, Supported by Google, is a 2-year immersive and LIVE online learning experiential program that selects and nurtures deserving first-year women engineering students to become world-class software engineers.
Applications are now open. More details about the program can be seen here:
Share this amazing opportunity with all your friends and family.
150+ Job Ready Courses With Certificate:- Click Here